NET LABEL
| | | | | | | |
| --- | --- | --- | --- | --- | --- | --- |
| Free roots reggae & dub music | | | | | | |
ABOUT | RELEASES | ARTISTS | LINKS | CONTACT
OUT NOW!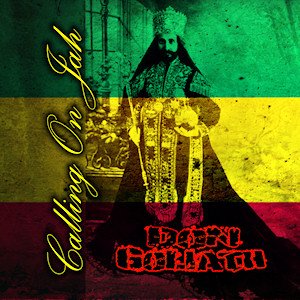 'Calling On Jah' is a compilation of Don Goliath tracks that first appeared on his 'Rootsstep To The World' albums. The singers and DJs on this set - all of them praising Jah Rastafari - are Idren Natural, Shabeel, Masta Jay, DJ Muzikal, Wayne McArthur, and of course Don Goliath himself. The don is a versatile singer, musician, producer, and remixer with each song here followed by a melodica and a dub version. He has managed to create a unique sound (or style). Roots reggae is the base, but this is relentless sound system music with dubstep influences and auto-tuned vocals that give us a dynamic updated version of the original Jamaican genre. Check out the rootsstep giant, Don Goliath - big, heavy, and loud, without any apology!

CLICK ON THE ALBUM COVER ABOVE TO GO TO DOWNLOAD PAGE
WATCH A VIDEO FROM THE ALBUM HERE

WE WANT YOUR MUSIC
We are looking for artists who want to have an album released by Dubkey Records. If you are such an artist, these are the conditions that we operate under:

Dubkey is a net label: it distributes its releases on the internet as free downloads (high quality mp3s and artworks).

The label releases full albums under a Creative Commons license. No payments are involved between artists and label: the intention is to share the good vibes with as many people as possible!

Visitors to the site can download, copy and share the music and the artworks of the releases, but they cannot sell anything that is featured.

Because of possible copyright problems, no cover versions or copied riddims are released: only original compositions are featured.

The main music styles of the label are roots reggae and dub. No slack or violent lyrics are featured.

Do not hesitate to contact us if you have any questions.



site design and maintenance: dub2000