NET LABEL
| | | | | | | |
| --- | --- | --- | --- | --- | --- | --- |
| Free roots reggae & dub music | | | | | | |
ABOUT | RELEASES | ARTISTS | LINKS | CONTACT
OUT NOW!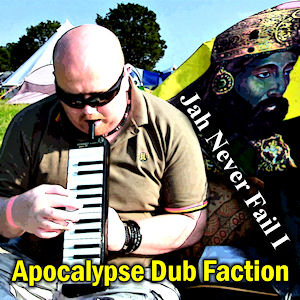 This is the third Dubkey release in a row that starts with a roots song, with the track's respective dub version following it. This time, the singer is Addis Youth (Reuben Addis, Unitone Soundimentional). Recorded between 2000 and 2005 in England (Essex and Bedford) and Malta (the Mind's Eye Dub melodica part), the tracks here are a splendid showcase of Rod Chaplin's sound: heavy UK militant roots and dub! Rod is the player of most of the instruments, the mixer and the producer of this compilation. Together with the already mentioned artists, assisting Rod on this set are Ben Aarons, Kenny Knots, Prince Allah, Mr Fox and Mystical Warrior. This is Apocalypse Dub Faction in all its glory! Selah!

CLICK ON THE ALBUM COVER ABOVE TO GO TO DOWNLOAD PAGE
WATCH A VIDEO FROM THE ALBUM HERE
WATCH LIVITY PLAYING A TRACK FROM THE ALBUM HERE
WATCH MESSENJAH SOUND PLAYING A TRACK FROM THE ALBUM HERE
WATCH MINIVIBZ PLAYING A TRACK FROM THE ALBUM HERE

WE WANT YOUR MUSIC
We are looking for artists who want to have an album released by Dubkey Records. If you are such an artist, these are the conditions that we operate under:

Dubkey is a net label: it distributes its releases on the internet as free downloads (high quality mp3s and artworks).

The label releases full albums under a Creative Commons license. No payments are involved between artists and label: the intention is to share the good vibes with as many people as possible!

Visitors to the site can download, copy and share the music and the artworks of the releases, but they cannot sell anything that is featured.

Because of possible copyright problems, no cover versions or copied riddims are released: only original compositions are featured.

The main music styles of the label are roots reggae and dub. No slack or violent lyrics are featured.

Do not hesitate to contact us if you have any questions.
DOWNLOADS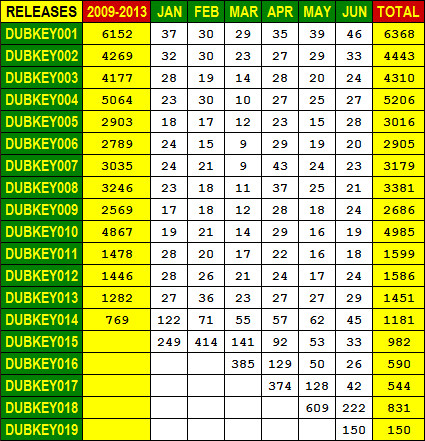 site design and maintenance: dub2000