NET LABEL
| | | | | | | |
| --- | --- | --- | --- | --- | --- | --- |
| Free roots reggae & dub music | | | | | | |
ABOUT | RELEASES | ARTISTS | CONTACT
OUT NOW!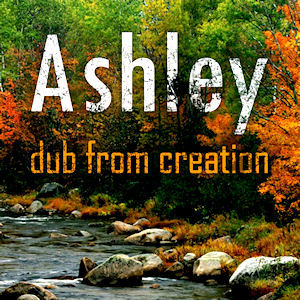 Spring is the most spectacular and colourful season. Birds' tunes announce its arrival, and then, suddenly, fields, gardens, and every other patch of soil, burst into life. Creation is vividly manifested right in front of our eyes. It is also the most soothing period of the year, the calm after the storm. As spring kicks in, Ashley returns with his new creation, 'Dub From Creation'. This set continues where 'Tribulation In Dub' left off. The first few titles are very reminiscent of the previous album, with the same dark themes and moods but things get brighter as we move along. Spring always follows winter! There is light at the end of the tunnel after all! The music here is as valid as ever. Ashley's dub formula works! Check it out for yourself - it will heal you!

CLICK ON THE ALBUM COVER ABOVE TO GO TO DOWNLOAD PAGE
CLICK HERE TO WATCH A VIDEO FROM THE ALBUM

WE WANT YOUR MUSIC!
We are looking for artists who want to have an album released by Dubkey Records. If you are such an artist, these are the conditions that we operate under:

Dubkey is a net label: it distributes its releases on the internet as free downloads (high quality mp3s and artworks).

The label releases full albums under a Creative Commons license. No payments are involved between artists and label: the intention is to share the good vibes with as many people as possible!

Visitors to the site can download, copy and share the music and the artworks of the releases, but they cannot sell anything that is featured.

Because of possible copyright problems, no cover versions or copied riddims are released: only original compositions are featured.

The main music styles of the label are roots reggae and dub. No slack or violent lyrics are featured.

Do not hesitate to contact us if you have any questions.
DOWNLOADS


All the tracks on this site are available for free as high quality mp3 downloads. You can download, copy and share the music and the artworks of the releases, but you cannot sell anything that is featured on this site.

site design and maintenance: dub2000